Wednesday, 11th March, 2020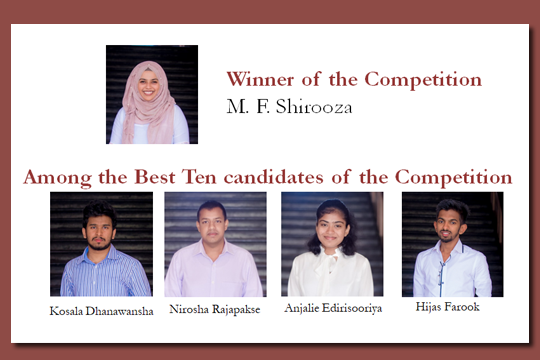 Ms. M.F. Shirooza was the winner of the "Best Undergraduate Research Project Award Competition - 2019". The competition was organized by the IPSL (Institute of Physics Sri Lanka).
Also, Mr. Kosala Dhanawansha, Mr. Nirosha Rajapakse, Ms. Anjalie Edirisooriya and Mr. Hijas Farook were among the Best Ten candidates of the competition.